Open House and Science Fair  –
Thursday, April 6, 2017
5:00 p.m. – 6:00 p.m.  Classroom Visitation
5:00 p.m. – 6:30 p.m.  Visit the Science Fair
6:00 p.m. – 6:30 p.m.  Family Dinner
Parent Involvement Opportunities…
April 3rd      9:00 a.m. – 11:00 a.m.  Family Arts-n-Crafts
April 4th – 7th      Grade 5 Next Generation Science Pilot Testing
April 4th, 18th, and 25th   8:30 a.m.  Mommy and Me Class
April 5th, 19th, and 26th   8:30 a.m.  Madres Activas Meeting
April 6th     5:00 p.m. – 6:30 p.m.   Open House/Science Fair
April 6th, 20th , and 27th 9:00 a.m. – 11:00 a.m. Madres Activas Workshop
April 7th      10:00 a.m. – 11:00 a.m.     PTA Meeting
April 10th – April 16th   Spring Break – School Closed
April 17th – April 28th   Grade 4 Smarter Balanced Testing
April 19th   6:00 p.m.  Coffee with the LD South Superintendent
April 22nd       8:00 a.m. – 1:00 p.m.  Neighborhood Watch Clean-up
April 24th      6:00 p.m. Tea Time to Talk to the Principal/SSC
April 27th      Take Our Daughters and Sons to Work Day
April 27th      3:00 p.m.  Owl Peace Leadership Team Meeting
Testing is coming…
Mark your calendars for our upcoming testing program. Please make a special effort to have your child come to school on time and ready to soar:
April 4th –  April 7th          Grade 5            NGSS Science Test
April 17th – April 28th      Grade 4            Smarter Balanced Test
May 1st  – May 12th          Grade 5            Smarter Balanced Test/CAPA
May 8th – May 19th            Grade 3             Smarter Balanced Test
Book of the Month
In our quest to build our students' vocabulary and academic language, we are continuing our tradition of all classrooms reading the same book each month.  Our Book-of-the Month for April is A Bad Case of Stripes written by David Shannon.  This colorful book is about making friends and being proud of who you are.  In the story, Camilla Cream loves lima beans and is afraid to eat them because the other kids in school do not like them.  She becomes very worried about what other people think of her and she breaks out in a bad case of stripes.  Our children will learn that it is ok to be different; it's ok to stand up for what you like; and it's ok to not worry about what others think of you.  This funny story will teach our students about empathy, the value of being comfortable with who you are, and the value of having courage to stand alone.
Song of the Month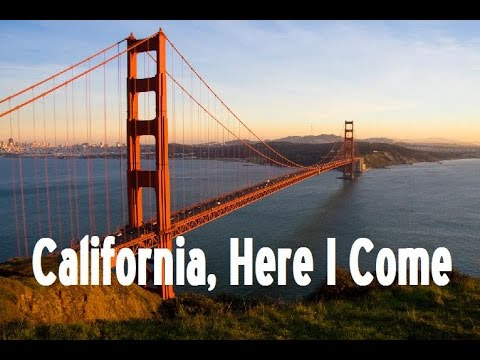 CALIFORNIA HERE I COME
(Al Jolson / Bud De Sylva / Joseph Meyer)
California, here I come
Right back where I started from.
Where Bowers of flowers bloom in the spring.
Each morning at dawning,
Birdies sing an' everything.
A sunkist miss said, "Don't be late"
That's why I can hardly wait.
Open up that Golden Gate,
California here I come.